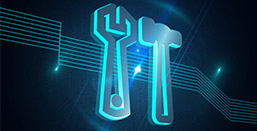 The growing number of Freight2020 users has called for the progressive expansion of the Freight2020 implementation and training team based at the head office of CMS Transport Systems in Melbourne, Victoria, and also the establishment of new Freight2020 implementation and training centres in Sydney and Brisbane.
Coordinating national Freight2020 implementations is
Neil Foley
, Operations Manager of CMS Transport Systems. "CMS has developed an astonishing depth of resources with the members of our implementation team: CPAs, qualified trainers, and managers with many years of experience in the Australian road freight transport and logistics industry," Neil said.
"Everyone in the team is focused on making Freight2020 implementations and training as smooth and efficient as possible."
Qualified CPAs and experienced transport business managers
"Among the qualified CPAs now working on Freight2020 implementations we have Keith Robertson, who has been assisting with Freight2020 implementations and business transitions for a number of years; Linda Rosendale, who is also a qualified trainer and expert in accounting system transitions; and Neville Aganoff, based in our new Brisbane office. Neville was a CFO in the transport industry and has more than five years' experience as a day-to-day Freight2020 user," said Neil.
"Melissa Fonteneau joined CMS in Melbourne after 20 years as a manager in warehousing and logistics. Melissa brings this wealth of front-line operational knowledge into streamlining processes for users of Freight2020," Neil said.
"Glenn Ozanne has more than 16 years' experience working on business systems design and implementation in the mining, utilities, defence, and transport industries, with some of this time spent on offshore projects in Thailand, Russia and Kazakhstan."
Based in Sydney to support Freight2020 implementations in New South Wales is now Peter Chaing, an accomplished commercial manager with over 25 years' experience in financial and management accounting and more than two years using Freight2020 hands-on while working at 1st Fleet.
National growth of Freight2020 implementation team 'inevitable'
With hundreds of Freight2020 users distributed across every state in Australia, the establishment of satellite implementation bases in New South Wales and Queensland was inevitable, according to Rob Mullins, managing director of CMS Transport Systems.
"We often have Queensland-based transport businesses making the transition to Freight2020, so it makes sense for CMS to locate an implementation specialist in Brisbane, as well as in Sydney, where companies are wanting to start using Freight2020 with increasing frequency," Rob said. "New Freight2020 users in Victoria, Tasmania, ACT, South Australia and Western Australia will continue to have their implementations handled by our national implementation team from Melbourne."