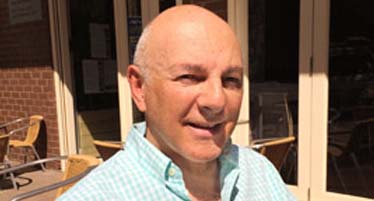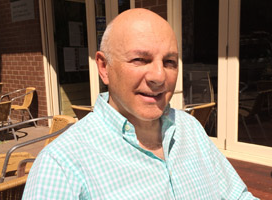 CMS Transport Systems, the company behind the Freight2020 transport management system, recently entered its 35th year as a leading Australian provider of technology for the management of road freight transport operations and logistics businesses.
For company founder and the original architect of Freight2020, Rob Mullins, it has been a long and satisfying journey in responsive solutions development, aligned with increasing complexity in the Australian transport industry, and progressive improvements in the capability and affordability of technology for business.
"There was nothing tentative about my intention in founding CMS," Rob said in a recent interview. "Technology was relatively new in the 1980s, and rudimentary by today's standards. The uptake of technology by the transport industry was slow, at least to begin with, but it was obvious that technology would become smarter and more affordable. Freight operations were always complex to manage on the administration side. With the continuing development of Freight2020, anyone could see it would be a matter of time before all transport operations would be technology-driven."
Company always a team says founder Rob Mullins
As the managing director of CMS, Rob Mullins remains on the company's senior management team. "We have been a team since the earliest days," Rob said to the interviewer. "Grant Walmsley joined CMS straight from university more than 20 years ago. Today Grant is the general manager of CMS, and a director. Andrew has been with CMS for more than 20 years, and he's now the head of research and development, as well as a shareholder. We have several other senior staff members who have been working with CMS for more than 10 years, and there are many long-standing team members in our administration and support departments. Dedicated people have given this company great stability, and consistency in product support and customer service," said Rob.
During the interview, Rob was asked about how he saw the future of the Australian road transport industry. "The future is bright," Rob responded. "With Australia's geography, and the wide spread of our population, produce, and resources – our high dependence as a nation on both imports and exports – the Australian economy and our communities will always rely on having an efficient freight transport and distribution network. Road transport itself will continue to become safer and more efficient, and cleaner for the environment as time goes on."
Responding to growth and change
"Our development of Freight2020 will continue responding to industry growth and change," Rob continued. "Freight2020 delivers an expansive suite of modules for operations management and administration – configurable to fit any mode or mix of modes in freight services provision."
"Already Freight2020 users can do away with printed consignment notes, have POD notifications sent automatically to their customers, offer online consignment track-and-trace, and allow drivers to interact with live bookings via our new mobile app," Rob said. "I'll be excited to see how future advances in technology – some that we can't even imagine yet – will allow CMS to make the Freight2020 transport management system even more powerful and sophisticated."
Celebrating 35 years in 2015