The specialised system for container freight operations within Freight2020.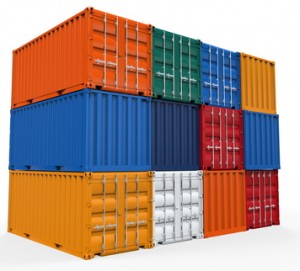 The Container Freight configuration of Freight2020 Operations Management radically simplifies what is often a difficult and time-consuming process. Users are guided through a logical sequence of events for booking container freight transport and managing shipping containers. As users go through the process, they are prompted for updates and details relevant to the booking.
The highly-specialised design of the container freight booking screen within Freight2020 Operations Management ensures that all relevant container information is captured as it becomes available. Using this information, and coupled with a live interface to the 1-Stop Voyage & Vessel service, Freight2020 container freight management software ensures all the right people have all the information they need, when they need it. Efficiency is optimised, and costs are minimised, right across your operations.

Being a fully integrated transport management solution, data captured in the Container Freight configuration of Freight2020 Operations Management is available across all other modules in the system. For example, booking information forms part of the invoicing module (Accounts Receivable), and manifest information integrates directly with Freight2020 Payroll or Subcontractor Management (Payroll or Accounts Payable). Powerful reports provide management with real-time overviews and detailed summaries.
Just some key features of Freight2020 Container Freight Operations Management:
Management of collection and delivery locations
Slot-time management
Rating management
Management of reefer and general container details
Container stage reminders (de-hire, empty-collect, etc)
Interlinked journey legs
Driver allocations
Vehicle allocations
Fees, levies and demurrage management
1-Stop Voyage and Vessel Service integration
De-hiring
Invoicing
Manifesting
Manage container freight transport as your core business, or part of your mix.
The Container Freight configuration of Freight2020 Operations Management is integrated with every other type of freight quote or booking that you may ever want to manage within your transport business. No matter what you're carrying, handling, or storing for customers, or how you're running operations, Freight2020 brings it all together for your business in one fully-integrated transport management system.
Full support for getting the most out of Freight2020 Container Freight Operations Management: