Freight2020 Payroll Management streamlines and automates the calculation and processing of timesheets, allowances, entitlements, deductions, and payments.
Payroll management in the Australian road freight transport industry can be one of the most difficult and time-consuming administrative tasks – significantly more complex than in almost every other industry. The accurate calculation of remuneration for employed drivers can be subject to a bewildering number of factors and variables. Freight2020 Payroll Management brings all of these considerations together with astonishing efficiency as the payroll software developed specifically for the Australian road freight transport industry. From the straightforward full-time employment of drivers on salary for regular duties and hours, to variable overtime rates, trip-based or kilometre-based remuneration, award/EBA or company-defined allowances and deductions, casual or permanent part-time employment – Freight2020 manages all of the necessary rates, allowances, and deductions. Tricky calculations such as superannuation (SGL) contributions for long-haul drivers, and taxation with its individualised levies and rebates, are handled immediately. Employee leave and flexi-time entitlements are reliably tracked. Within Freight2020, timesheets can be entered in bulk, from remote locations such as depots, or via real-time capturing – saving time and eliminating data-entry errors. Timesheets can also auto-generate from jobs-related data with Freight2020 Operations Management. Payroll accounting data is seamlessly shared with Freight2020 Financial Accounting Management to provide the most powerful end-to-end payroll management software available in Australia (in fact, it's so good and maintained with such up-to-the-minute currency that some non-transport businesses are using Freight2020 Payroll Management as their stand-alone payroll software). For every Australian road freight transport business, the payroll software solution within Freight2020 dramatically streamlines payroll calculations and processes via real-time automation right through to the pay run with payments and payslips distribution.
System-wide sharing of data for efficiency; controllable access for confidentiality.
The full integration of each module within Freight2020 means that whenever data is entered or captured into the system, it is automatically updated and shared throughout the system. However, you may not want all users of the system to be able to access all of the available data. Freight2020 can be configured to limit or restrict access to sensitive details, such as salary and pay-rate information, for example, to specific users like the HR manager and business owner only. The payroll software solution within Freight2020 is closely associated to the human resources software and compliance software solutions within Freight2020, eliminating the chase for lost paperwork, and errors caused by repetitive data-entry or the lack of compatibility between systems. Integration with Freight2020 Financial Accounting Management ensures seamless push-through from payroll to accounts, further eliminating the need for manual re-entry or importing of payroll data. Working together, the modules within Freight2020 serve each area of the business with relevant data and provide a complete picture of the whole business. Managers and business owners can enjoy an up-to-the-minute overview of the business from every perspective, and all current details, documents and calculations on any aspect or event within the system are readily available to the 'right' users, wherever and whenever they need them.
Just some key features of Freight2020 Payroll software:
Enter timesheets en masse, remotely from a depot, via the Operations process, or even via real-time shifts captured by Driver Mobility
Automatically reference up-to-date employee salary and pay-rate information from Freight2020 Human Resources Management
Auto-calculate every conceivable type of allowance, bonus, entitlement, and deduction
Integrates with Freight2020 Operations Management for operations-based pay calculations (such as per-trip, or per-kilometre)
Easily manage all of the numerous complex factors bearing on driver pay calculations
Share master employee data with Freight2020 Compliance Management via real-time integration
Track employee medical data, incidents and accidents, return-to-work and much more
Manage employee leave entitlements and flexi-time in the financial context of payroll
Instant access to not just all relevant HR details, but copies of all relevant documentation
Protect sensitive information by limiting access to specified users on a needs-to-know basis
Share payroll-related financial data with Freight2020 Financial Management modules via real-time integration
Send payslips automatically using Freight2020's configurable Auto-Email Notifications
Reduce payroll processing time and costs, eliminate errors, ensure compliance with awards, EBAs, ATO rules, Superstream, SBR, etc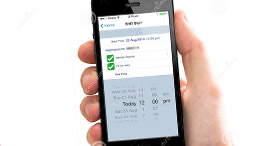 Drivers and subbies alike can interact with Freight2020 Human Resources Management and all other relevant parts of the Freight2020 transport management system by using Freight2020 Driver Mobility – a free-to-download app which works on common mobile devices. Capture driver duty hours for payroll calculations; capture on-the-road safety equipment checks; instantly document and report accidents, incidents, and maintenance issues; manage job allocations, locations, and all events; provide drivers with instantly-updated job details; capture proof-of-delivery; and much, much more with this powerful app.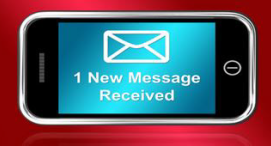 Freight2020 Auto-Email Notifications is a system-wide interactivity feature which is configurable to automate many of the alerts and notification tasks involved in payroll processing and human resources management. For example, you can easily set auto-alerts to distribute employee payslips and subcontractor payment advices to specified recipients via email automatically. Notify managers in advance of driver licence expiry and other vital compliance-related issues. There are so many ways to use this brilliant feature to assist with HR and compliance, along with every other aspect of managing a road freight transport business.
Freight2020 Payroll Management is just one of the fully-integrated modules within the Freight2020 Human Capital Management software suite.
Integrated with other Freight2020 management modules:
Modules within Freight2020 Human Capital Management are fully integrated to Freight2020 Financial Accounting Management for seamless sharing of payroll data with accounts, for example. Likewise, full integration with Fleet Maintenance Management brings together human incidents and return-to-work with vehicle accidents and repairs. The more modules working together in your Freight2020 system, the more streamlined and efficient your entire business.
Full support for getting the most out of Freight2020 Payroll Management: