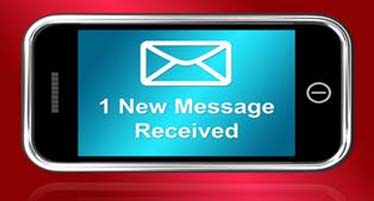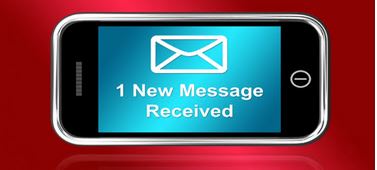 CMS Transport Systems has released another ground-breaking feature for the Freight2020 transport management system. Called "Events & Notifications", this new feature can dramatically lighten the load in customer service and costs for Freight2020 users according to Rob Mullins, managing director of CMS.
"The new Events & Notifications within Freight2020 can take real-time updating of track-and-trace information, and automatically advise freight customers of events by email. When combined with the Freight2020 mobile app, proof-of-delivery can be distributed automatically as well," Rob said.
With SMS notifications costing around 20 cents each, the ability to transmit more detailed and targeted event notifications at no cost via email – with an attached copy of the actual POD where available – can generate significant savings in time and costs, and increased customer satisfaction, starting from the moment of changeover from basic SMS notifications to the fully-customisable email functionality.
"In developing this enhancement for Freight2020, we wanted to increase the power and flexibility of automatic notifications far beyond what had ever been possible with traditional SMS-based systems. There is no comparison between the two methods. This is why email has inevitably proliferated," said Rob.
Automatic notification types and recipients determined by user
"Our team of research and development technicians optimised every aspect of event-tracking for freight managers and their customers, increasing real-time online track-and-trace visibility, and creating automatic notifications that can be set for email distribution to specific parties on the customer side, and any third parties involved in freight bookings and management," Rob explained. "It's entirely up to the user to nominate who gets auto-notified, and what information is to be included in each notification. These features are very helpful to any party with an interest in the progress of freight booking pickup, transit, and delivery events. People no longer need to login to the user organisation's Freight2020 web portal whenever they want to get an update on events in real-time."
"We also designed the Events & Notifications system within Freight2020 to handle the many variables and anomalies that may arise in everyday freight management situations. For example, the system can easily adapt when freight booking pickups and deliveries are occurring at two disparate locations."
Successfully tested by Asixa prior to official release
Victoria-based freight company Asixa, long-established users of the fully-integrated Freight2020 transport management system, and early adopters of the newly-developed Freight2020 mobile app, tested the new Events & Notifications system enhancement for one month prior to its official release.
"Our experience with Asixa has indicated that Freight2020 could potentially retire the need for paperwork altogether. With integration of live booking interactions via mobility, and automatic event notifications delivered by Freight2020, the benefits in cost-savings and reduced environmental impact across the transport industry are profound," Rob said. Read more about Asixa and their deployment of the Freight2020 mobile app combined with Freight2020 Events & Notifications here.
Available now as free enhancement for Freight2020 users
SaaS or cloud-based users of Freight2020 can already access the new Events & Notifications feature within their system. For any organisation using Freight2020 as their on-premise transport management system, the new Events & Notifications feature will be included for free with their next upgrade. For more informationn about upgrading to take advantage of 'Events & Notifications', or to experience a live demonstration of the Freight2020 Events & Notification capabilities in action, call Freight2020 representative Peter Romana on 03 9018 7080 (direct) or email info@transportsystems.com.au.