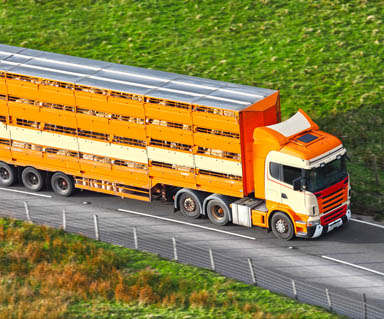 As part of efforts to further improve business efficiency and productivity, McColl's Transport was recently acclaimed in the national business magazine BRW for using a new driver simulator for the drivers of its 185 prime movers. The simulator, which cost $500,000 to buy and set up in 2010, is said to be similar to what unit pilots are using in training.
According to the Geelong-based logistics company, the simulator allows drivers to experience different weather and traffic conditions without having the need to actually go out. They can "drive" on different kinds of roads, be it city, country, or suburban. Under the watchful eyes of a trainer, the drivers can practise cornering, managing emergencies, and stopping at a suitable distance behind passenger cars.
Drivers will be more efficient and consume less fuel
McColl's Transport is confident that after the simulator training, its drivers will be more efficient and will consume up to 9% less fuel. The latest move is also expected to benefit the company in the long run. Not only the simulator training provides drivers with the opportunity to refresh their knowledge, it also helps ensure smoother driving and optimisation of routes to reduce travelling time, as well as fewer accidents and lower repair and maintenance costs.
"Drivers can probably impact 40 per cent to 50 per cent of the cost structure in their behaviour," said McColl's Transport chief executive Jamie Bolton.
Investment in training and inclusion of staff in decision-making
Over the last few years, McColl's Transport has invested in the development of its staff as a key part of the turnaround that helped brought the 61-year-old company back on track after a failed private equity buyout in 2009. From setting up dozens of warning signs on-site to sponsoring exercise classes, gyms, and fitness events, the company has made conscientious efforts to improve employee welfare, recognising the effects its staff can have on the company's overall performance.
McColl's Transport, which specialises in transporting milk, specialty chemicals, and bulk foods, is also making sure that its employees aren't left out when it comes to discussing high-level corporate strategy. Under the so-called A3 plan, it ensures that workers are aware of what's happening in the company and where the firm wants to go three to five years down the road.
Nurturing young talent with training and graduate programmes
To nurture young talent, the company has also invested in a two-year graduate business analyst programme. As part of the programme, McColl's rotates a team of young graduates through different divisions to help them better understand how the company works. It also teaches them how to lead projects that will improve business performance. Once they have completed the programme, the graduates will become a permanent part of the company.
"Even straight from university, their business analysis skills have helped us to make more informed business decisions," the company said.
Freight2020 empowering human resources and compliance management
Grant Walmsley, general manager of CMS Transport Systems, said: "It's great to see McColl's making such a major investment in simulation technology for driver training. The company is certainly setting an example for the entire transport industry with this kind of initiative." McColl's Transport is powered by Freight2020, the transport management system wholly developed in Australia by CMS. "Freight2020 helps to manage and control every aspect of driver deployment including human resources and welfare issues, productivity and economy, regulatory compliances and incidents if and when they should happen."