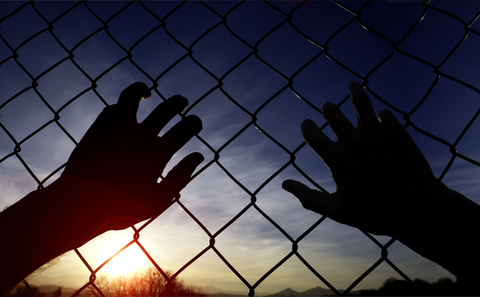 Sending an iron-clad message to the Australian road transport industry about personal onus in the chain of responsibility was the recent jailing of an Adelaide trucking company boss for 12 and a half years for failing to maintain a vehicle in safe mechanical condition, resulting in a fatal road accident.
Peter Colbert was found guilty of manslaughter following the death of Robert Brimson. Mr Brimson was the driver of a Colbert Transport truck named "The Big Girl", a 1994 Mitsubishi taut-liner with more than 800,000km on the odometer when the brakes failed in heavy traffic. Mr Brimson saved lives by managing to steer the careening truck clear of banked passenger vehicles, but was himself subsequently killed when the truck left the road and slammed into a pole.
Truck driver's last moments captured on camera
The terror and gravity of Mr Brimson's last moments were captured on a dashboard-mounted camera. According to ABC News reports, Mr Brimson's last words were, "Oh [expletive] brakes… Where am I gonna [expletive] go… I've got nowhere to [expletive] go," leaving little room for conjecture as to the cause of the accident, or the risk posed to public safety while the stricken driver was forced to make desperate, split-second decisions to avoid colliding with other vehicles.
Mr Colbert denied knowledge of The Big Girl having shown any indications of a significant brake problem before the accident. The jury would decide otherwise, however, following testimony from Colbert Transport's bookkeeper, and other drivers employed by the company. It was determined that Mr Colbert failed to have the doomed truck checked by a mechanic after knowing that brake fluid leaking from the vehicle had caught fire about one month prior to the fatal crash. Also, reports of an air leak in the truck's braking system were found to have been made to Mr Colbert in the days just before Mr Brimson lost his life after only 10 days in the job as a driver for Colbert Transport.
Lapses and oversights allowed to prevail
Grant Walmsley, general manager of CMS Transport Systems, the Melbourne-based developers of Australia's leading transport management system, Freight2020, responded to news of the trial and sentencing of Peter Colbert by saying: "Although the culpable actions and attitudes of this particular trucking company owner contributed towards the severity of the sentence handed down in this tragic instance, even inadvertent failures, such as overlooking a vehicle fault report or license expiry can have drastic consequences, reaching far beyond those directly accountable. Any manual or half-baked transport management system can easily allow human lapses and oversights to prevail."
With Freight2020, vehicle safety and maintenance issues can be very tightly controlled, and there is strict and comprehensive monitoring of a plethora of vital compliance issues.
Using Freight2020 Driver Mobility on a common smartphone, the driver is required to complete a vehicle fault and safety equipment checklist at the start of their shift, capturing photographic evidence where the issue is visible. Any issues are immediately flagged to those concerned with Fleet Maintenance Management, and the details are immediately available throughout the system.
Freight2020 also guards against breaches of compliance in operations management – alerting users if a certain truck without DG-certification is about to be booked to carry dangerous goods, or if a driver who has not undergone a specific site induction is about to be sent to the site for pickup or delivery. These are just some examples of how Freight2020 helps govern compliance business-wide, reducing risk to the organisation, their customers and employees, and everyone using the roads.
Compliance made easy through automation
"For companies already using Freight2020, compliance is not just an over-arching responsibility and consideration, but an integral part of day-to-day business processes. Compliance is made easy through intelligent automation, every step of the way," Grant said. "The best way to appreciate the compliance-related advantages of Freight2020 is through a live demonstration where we simulate real-life everyday situations that are specific to the transport business."
HR Compliance Software
Vehicle Compliance Software
Read the full story online in ABC News reports:
5 Dec 2014: Bail refused for truck company operator charged with manslaughter of employee
11 Jun 2015: Trucking company boss Peter Colbert ignored warnings about brake failure that led to driver's death, court hears
12 Jun 2015: Colbert Transport truck caught fire a month before crash killed driver, Adelaide court told
16 Jun 2015: Trucking company boss Peter Colbert denies manslaughter charge, knowledge of brake issues
17 Jun 2015: Trucking company boss Peter Colbert found guilty of manslaughter after brake failure which led to death of Robert Brimson
21 Aug 2015: Trucking boss Peter Colbert jailed for more than 12 years over driver Robert Brimson's death