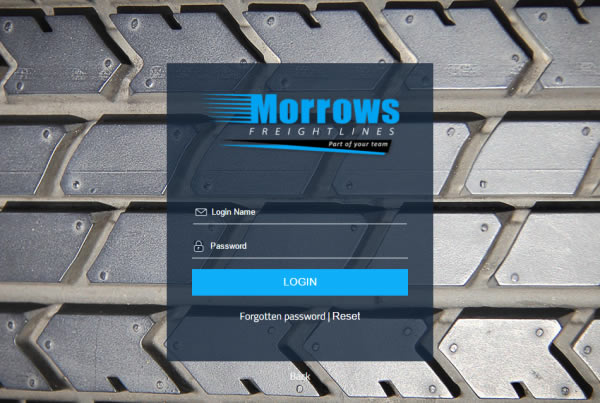 Users of the Freight2020 Online Customer Portal can have their customer login screen and system pages fully branded and customised to match their company website for a seamless customer experience.
While many Australian transport and logistics companies using the Freight2020 transport management system have already adopted the Freight2020 Online Customer Portal for efficient customer self-service with real-time booking requests, track-and-trace, PODs, and accounts-related information, not all have had their portals fully customised and integrated with their company's website.
Portal interfaces almost infinitely customisable
The Freight2020 Online Customer Portal interface can be skinned and configured to suit the corporate image and layout requirements of any Freight2020 user organisation, explained Melanie Williamson, CEO of the Ginormous B2B Marketing agency. Ginormous has completed numerous portal customisations and can work directly with the Melbourne-based CMS development team on advanced layout modifications which are increasingly required by Freight2020 user organisations as online access to freight and warehousing services becomes more common.
"Although the Freight2020 Online Customer Portal is hosted separately to the company's main website, facilitating live access into a cloud-based self-service system, there is no need for the transport company's customers to experience any major change in branding or environment between the company's main website and online customer portal for Freight2020," Mel said.
Compared to the overall cost of full website development, recently quoted in MyBusiness magazine as typically between $5,000 and $40,000, it can cost very little to have the Freight2020 Online Customer Portal customised with a company's own branding with the same kind of online look-and-feel that their customers are used to experiencing.
Customisation can cost very little
"We can customise the main Freight2020 Online Customer Portal login page from as little as about $600, and include customisation of the inner screens and menu layouts from about $1,000 as a starting point, depending on the complexity needed to meet the company's requirements."
"When we've been asked to customise a Freight2020 Online Customer Portal it has quite often led to full website redevelopment. However, this is definitely not a pre-requesite as far as our team is concerned. We're always happy to customise Freight2020 system screens to match with an existing website design, which the company's regular website designer can then simply integrate by adding a menu link. We can also assist with interpreting technical requirements for any web developers undertaking this kind of work for the first time. As Freight2020 front-end specialists just through our years of association with the system, we're here to help anyone if needed," said Mel.
The options for customised branding, colour schemes, and backgrounds are almost limitless with the Freight2020 Online Customer Portal. As with most web-accessible databases, including the popular WordPress platform for content-based websites, the Freight2020 Online Customer Portal without a cosmetic 'skin' will display the company's logo by pre-set default but otherwise appears extremely plain and generic.
Impetus for long-postponed website update
"Some transport companies are finding that the deployment of an online customer portal gives impetus to a long-postponed website update. This could be due to changes in the business since the existing website was produced, the existing website not being responsive on mobile devices, or the business needing to step-up and become more competitive in a marketing sense."
"We've been working with companies in the Australian transport and logistics sector for more than five years, so we understand the nature of the industry and how businesses depend on growth, no matter what size they are. We also understand how each business can differentiate its service offerings and values to help win and retain more customers, no matter how crowded the market."
To enquire about deployment of the Freight2020 Online Customer Portal, or to arrange an initial discussion about the customisation of your portal, contact Peter Romana at CMS Transport Systems on 03 9018 7080 (direct) or email info@transportsystems.com.au.