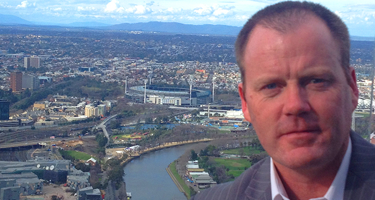 CMS Transport System's reputation for providing innovative software solutions for the road transport industry was highlighted at the annual tech forum, Progress Exchange 2013, held in Boston from October 6 to 9. Much excitement at this major event was about CMS' new PaaS (platform as a service) development, designed to revolutionise grain handling operations.
This year's conference gathered over 1,000 Progress Software partner developers and customers, as well as Progress Software executives and product experts. It was the perfect venue for CMS, a top-tier Progress Software partner developer, to unveil its latest app for meeting a highly specific need with strong connection to road transport. CMS general manager, Grant Walmsley, announced that CMS could well be among the first in the world to come up with a commercial application for Progress Software's new PaaS technology.
"CMS' latest custom-built app again underscores our capability to innovate by tapping on our technical strengths developed through the years, and help grow the client's business," Grant pointed out. "We remain in the forefront when it comes to developing cloud-based solutions hinged on the flexibility and power of Progress Rollbase."
The showcasing of CMS' new Progress Rollbase app was one of the major surprises at the event and the buzz was immediately picked up by the technology press and online media.A Lifehacker weblog post emphasised how CMS was able to get the Rollbase-powered app completed within a tight deadline. The article quoted Grant as saying: "We saw a new business opportunity if we could develop an app for this (grain storage) market. The key driver behind the whole application was it had to be deployed by November for harvest time."
To meet the tight deadline, CMS partnered with Rollbase Philippines to develop the new product. Click here to view the full article.
Grant explained that this new app would streamline the frontline processing of grain handling for growers, transporters, storage facilities and marketers. A rapid take-up within the industry is expected once the fully-commercialised version is ready to enter the market.
The ground-breaking CMS presence at Progress Exchange served to remind the international developer world about CMS' commitment to innovation and responsiveness to help achieve client business objectives."CMS will continue building on its strengths to break new ground in developing custom business apps to meet the changing demands of the market," Grant said.