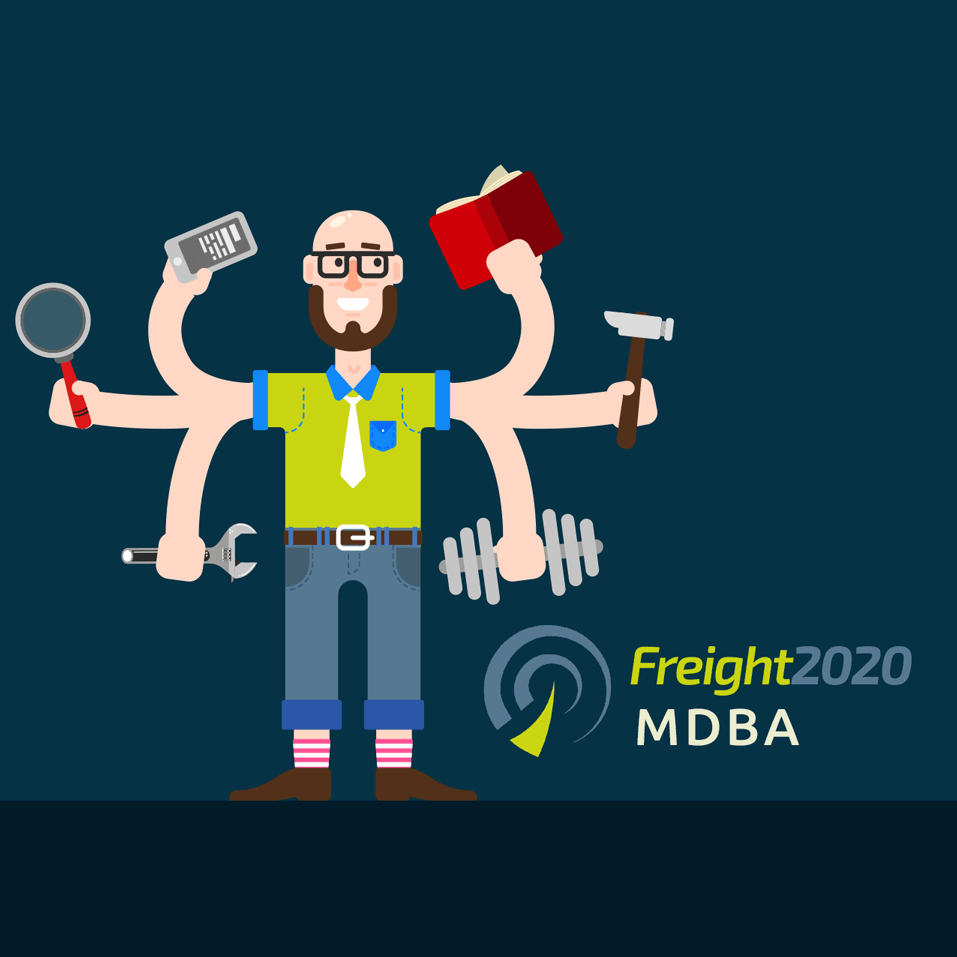 In a world-first announcement, CMS Transport Systems launched its new 24/7 Freight2020 MDBA (managed database administration) service at the Progress Exchange technology conference for the Asia Pacific region held at Hilton Sydney, Australia, on Tuesday 12 and Wednesday 13 July 2016.
Any transport company using a sophisticated ERP system like Freight2020 is essentially 'data-driven'. When an organisation is highly dependent on data, MDBA can provide reassurance to the organisation and its customers through effective data maintenance, data-loss disaster prevention, and data recovery capabilities.
Data can become lost or corrupted for many different reasons – some of the more common reasons including a building fire, hardware failure, or cyber attack. The potential for disaster cannot be avoided completely but with MDBA, the organisation's data is safeguarded. Recovery of business systems is more rapidly achievable. Any impact on customer service and continuity of operations is minimised. For a relatively small monthly subscription, MDBA can ultimately protect the company's reputation and revenue from the consequences of data-loss disaster.
Major freight carrier impacted by 'black swan' event
Freight2020 MDBA was developed following a request from the very successful Tasmania-based FMCG carrier, SRT Logistics. What happened to prompt this request from SRT to CMS serves to demonstrate how even the most well-managed and efficient businesses can become threatened at any moment in time by a serious, unpredictable ('black swan') event.

Leigh Cripps, manager of finance and IT at SRT Logistics, spoke about the incident at the launch of Freight2020 MDBA during Progress Exchange Asia Pacific 2016.
"The data-related horror story I can share with you today, as a case study, began very simply," said Leigh. "One of our staff received a legitimate-looking email advising that our company was being investigated by the Australian Taxation Office. The email instructed the reader to click a link. Once the link was clicked, it was too late for anyone to have second thoughts about the legitimacy of the email. A cryptovirus attack had been unleashed."
"The effects were immediate and devastating. All of our business systems, including our transport management system, Freight2020, were compromised. We didn't know where trucks were located, what drivers were doing, the status of consignments… the situation was potentially disastrous for a logistics-based organisation like SRT and in turn, our valued freight customers," Leigh said.
"The system downtime was extremely inconvenient and stressful for everyone concerned. Emergency assistance from data recovery specialists wasn't something we'd budgeted for either," said Leigh. "Once we'd finally regained control of our systems, and everything returned to running smoothly, we were determined to protect SRT from the risk of anything like this ever happening again."
Freight2020 MDBA offering formulated with Progress
Grant Walmsley, general manager of CMS Transport Systems, Australian developers of the Freight2020 transport management system, explained to the Australian OpenEdge developer community how the new Freight2020 MDBA service offering was formulated in consultation with Progress.
"When SRT was looking for a fail-safe data-loss prevention strategy, I recalled how Progress, the global company behind Freight2020's development environment, OpenEdge, had been able to rescue another Aussie freight company from near-disaster just a year or so prior to the cryptovirus incident at SRT."
"On this occasion, in late 2014, the other transport company suffered a major on-premise infrastructure failure which rendered their data inaccessible. As a 24/7 business, they needed urgent data-recovery assistance, but it was after-hours on a Friday night in Australia. Because of our close relationship with Progress, and the Australia to USA time difference, we were able to connect our stricken Freight2020 customer with Mike Furgal, principal lead software engineer at Progress in Boston, Massachusetts. Mike was able to rescue our customer's operations in Australia overnight, during his working day."
"With SRT's needs in mind, and our previous experience with this other customer being helped so successfully by Mike Furgal, we entered into collaborative discussions with Joe Genovese, Progress consulting manager for the Asia Pacific region. Our discussions led to the idea of an MDBA option for Freight2020 users, with the world's best technical services provided by Progress," Grant said.
"The scale and reach of Progress, and efficient packaging of services by CMS to suit Freight2020 users, would make Freight2020 MDBA not just extremely effective but also very affordable."
SRT Logistics first to sign-on for Freight2020 MDBA
SRT Logistics recently became the first Australian transport company to sign-on for Freight2020 MDBA with CMS, representing a world-first for Progress as a white-label MDBA service offering through a developer partner.
Freight2020 MDBA is now available to users of the Freight2020 transport management system throughout Australia and New Zealand.
CMS and SRT become newsmakers at Progress Exchange Asia Pacific
Freight2020 MBDA was launched on Day 2 of Progress Exchange during a group presentation led by Grant Walmsley of CMS Transport Systems with special guest, Leigh Cripps of SRT Logistics, and Joe Genovese and Mike Furgal representing Progress. Attendance at this year's Progress Exchange event was strong, and the atmosphere vibrant with new technology unveiled by Progress to reflect the theme, 'Empowering Digital Transformation'.
"By attending Progress Exchange as a guest of CMS, and participating as a speaker, I got a very real sense of SRT's day-to-day operations being backed by some of the world's most responsive and capable technology experts through CMS," Leigh Cripps said. "It's hard to put a value on peace-of-mind for people managing a data-driven, 24/7 business like SRT Logistics. For us, and our customers, the value of data dependability is priceless. The surprisingly low cost of ongoing MDBA is definitely worth every cent."
Tucked away in a breakout room at Progress Exchange was a video production studio set up and managed by Colleen Reidy, the Boston-based client success marketing manager for Progress. Colleen interviewed Leigh Cripps, Grant Walmsley, Mike Furgal and Joe Genovese for the global roll-out of Progress white-label MDBA services following the world-first launch in Australia by CMS. When released, the video will be featured on the Progress website and promoted throughout the Freight2020 user group in Australia and New Zealand.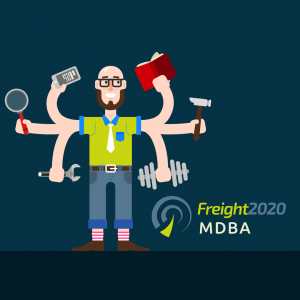 Ask about 24/7 MDBA for Freight2020