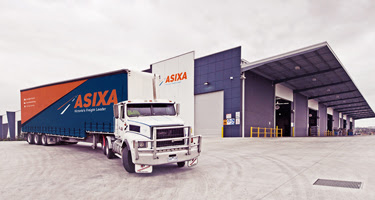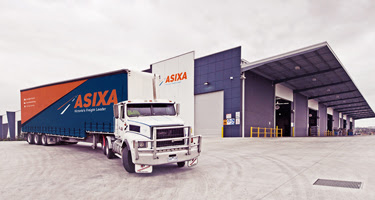 Victoria-based freight carrier Asixa has won awards for delivering old-style service, but behind the easy smiles and extra miles of effort to satisfy customers, the company's approach to continuous improvement of operational efficiency and quality of service is thoroughly high-tech.
Asixa, long-time users of the Freight2020 transport management system, was one of many carriers in their size-category to have been deterred from advancing into sign-on-glass (SOG) for electronic proof-of-delivery (POD), as offered by larger operators, because of the cost of specialised hardware.
"Freight2020 readily combines with any third-party mobility solution, and CMS often partners with mobility specialists for the provision of end-to-end systems – Freight2020 serving as the master solution. Yet many Freight2020 users with smaller-sized fleets would report that the investment needed to obtain specialised mobile devices – even with leasing or bundled pay-as-you-go schemes – was something they couldn't absorb across the relative scale of their operations," said Grant Walmsley, general manager of CMS Transport Systems, Australian developers of Freight2020.
Asixa challenges CMS research and development
"Asixa expressed these same findings following evaluation of available hardware-based mobility systems. Yet rather than accepting limitation as the status quo, Asixa persisted in the expectation that CMS would be able to develop a mobile integration for Freight2020 that could provide sign-on-glass and other key capabilities without need for dedicated hardware. It so happened that CMS was entering into mobile app development about two years ago, when Asixa first challenged the CMS research and development unit to produce an affordable mobility solution for Freight2020," Grant said.
Starting with commonly available mobile devices
"It was logical to start with commonly available hardware – smartphones and tablets – using their native touch-screen and locational capabilities as leverage. However, it was a long road between the dawn of this realisation and the launch of a fully-integrated sign-on-glass app that would work on all common devices. It would not have been possible for CMS to build an app to fit the needs of most small to medium-sized freight business operators, and benefit their drivers and customers, without a switched-on carrier like Asixa partnering with CMS in the commitment of time and effort needed to progress through the stages of specification, development, road-testing, and integration-testing with the core Freight2020 system. The contributions made by Asixa, in the first place encouraging CMS to rise to the challenge in development, then as partners in the process of development to release, have been vital to the successful release of the Freight2020 Mobile App by CMS," said Grant.
New Freight2020 Mobile App released thanks to joint effort
Now, thanks to the joint efforts of both CMS and Asixa, virtually any small to mid-sized freight operator in Australia can become more competitive and efficient in their respective markets by offering advanced mobility features like sign-on-glass, real-time interactivity with freight bookings, and automatic POD notifications to customers, through use of the free Freight2020 Mobile App.
Justifiably proud of Asixa's role in the development of the Freight2020 Mobile App, Asixa chief executive Simone Turner said, "Customer service is one area we've really cultivated at Asixa, and I believe freight providers can't continue to improve their customer service if they're not investing in digital technology. This new software will deliver a service that only large logistics companies with significant budgets for tracking software and specialist hand-held devices could deliver in the past."
Asixa have also produced their own video about their key role in instigating and working towards the successful development of the Freight2020 Mobile App.
For more information about the Freight2020 Mobile App, contact Peter Romana on 03 9018 7080 (direct) or email info@transportsystems.com.au.