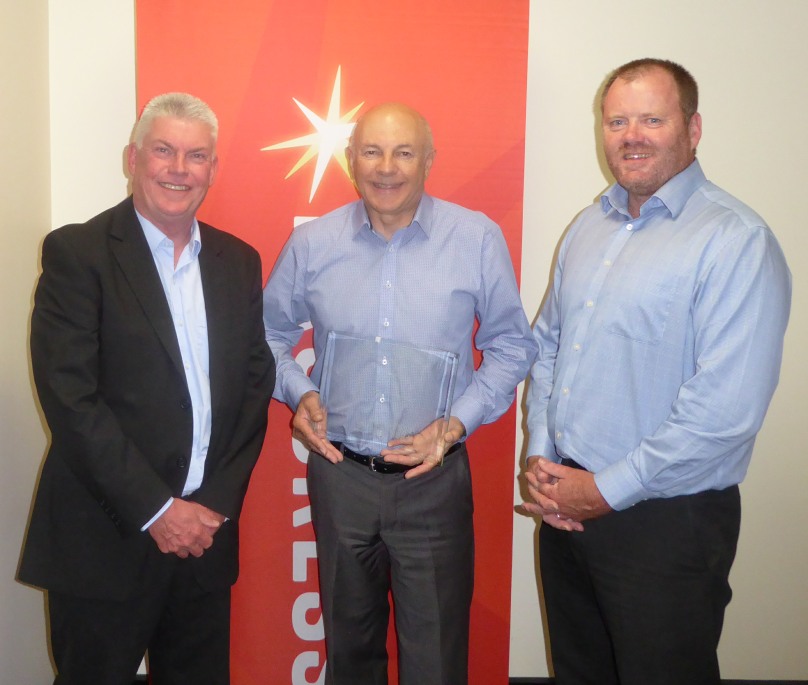 CMS Transport Systems, the Australian-based developer of the Freight2020 transport management system, has won the 'Fastest-Growing Partner' award for the APJ (Asia/Pacific/Japan) region, as announced at the Progress 2015 Global Partner Awards held in February 2016, Las Vegas, Nevada, USA.
Progress recognised CMS for its 'excellence in adopting OpenEdge (by Progress) as its core development platform for the Freight2020 management system'.
Freight2020 is the market-leading transport software solution in Australia, having set the pace for competitors with advanced features such as full integration, online customer portal, driver mobility using a free-to-download iOS/Android-compatible app, item-level tracking via DIY bar-coded labels, and system-wide management of OHS/WHS/heavy-vehicle compliance.
"The decision we made to develop Freight2020 in the Progress OpenEdge environment is partly what has given the Freight2020 system its great strengths," said Rob Mullins, founder and managing director of CMS Transport Systems, and the original architect of Freight2020.
Progress OpenEdge provides Freight2020 users with a database that is very fast, extremely robust, and infinitely scalable. Freight2020 was also one of the first transport management systems in the world to be made available either as a cloud-based, SaaS solution, or on-premise installation.
"With OpenEdge we can rapidly develop and implement new features and enhancements, and make updates whenever needed to reflect any changes in Australian legislation and compliance requirements for OHS/WHS, superannuation, levies, taxation, etc," Rob said.
While both 2014 and 2015 were record years of growth for CMS Transport Systems with Freight2020, 2016 is already set to exceed all previous years. Many of the largest and most successful organisations in the Australian road freight transport industry in Australia and New Zealand are now using the fully-integrated Freight2020 transport management system.
"Freight2020 combines one of the world's most advanced technological environments, OpenEdge by Progress Software, with the responsiveness and dependability of localised system development, implementation, training and support by CMS," said Grant Walmsley, general manager of CMS Transport Systems.
"The Australian road freight transport industry is an extremely demanding market for technology solutions due to its extreme business complexity," Grant said. "Freight2020 streamlines all aspects of operations, maintenance, compliance, administration, and customer service for trucking companies of all sizes, in all freight markets."