Freight2020
The fully-integrated Australian transport management system.
Driving your business forward with power, efficiency and total control.
The fully-integrated Australian transport management system. Unbeatable features. Rock-solid support.
Freight2020 is the fully-integrated transport management system designed and developed specifically for Australian road freight transport and logistics businesses. The power and efficiency of Freight2020 transport software can stop revenue leakage, end the chase for lost paperwork, dramatically reduce time-consuming data entry, and streamline almost every process within your business. Total integration means that wherever data is entered or captured into the Freight2020 system, it is immediately updated and shared with all other parts of the system. Auto-Email Notifications can be set to deliver PODs to customers via automatic email, or even to send OHS and maintenance alerts to where they're needed. The optional Online Customer Portal allows customers to interact with Freight2020 in real-time by making freight bookings directly, and accessing features like online track-and-trace. Freight2020 Mobility provides an affordable driver mobility and sign-on-glass POD solution with system-wide interactivity, and integrated warehouse mobility, using a free-to-download app. Infinitely scalable, and available pay-by-the-month in the cloud or on-premise, Freight2020 can also be integrated with third-party systems. Freight2020 is the ultimate transport software.
Use any MANAGEMENT MODULES on their own or together, fully integrated. The power of Freight2020:
Even more power and security for management with 

OTHER OPTIONAL EXTRAS

:
Recent news about Freight2020 by CMS Transport Systems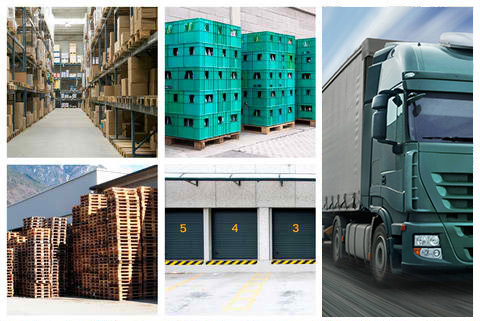 The Freight2020 Transport System Advantage
CMS Transport Systems developed its first fully-integrated transport management system for one of Australia's largest transport and logistics groups back in 1978. More than three decades of dedication to developing transport industry solutions have made CMS Transport Systems, based in Melbourne, Australia, one of the most experienced and trusted transport software development companies in the whole world.
The development environment of Freight2020 is OpenEdge by Progress, the giant US-based breakthrough technology company positioned as "Visionary" in the Gartner Magic Quadrant. CMS Transport Systems is a long-standing partner of Progress in Australia.
All of the transport software you'll ever need in one fully-integrated suite
Some of the biggest names in Australian road freight transport choose Freight2020 as their transport software.
Many of the best-known operators in the business have chosen Freight2020 transport software after rigorous evaluations of every solution in the field. Freight2020 is infinitely scalable so there are no limits on database size or the number of people able to access the system simultaneously.
Freight2020 is not just for big companies, however. Many smaller transport businesses have become much more efficient and competitive by taking advantage of big-company power and features, with Freight2020 implementation options starting from just 1 single user, at a low monthly fee.